Jobs at sea have a lot of pros and cons, but maritime career admittedly is one of the most challenging and exciting opportunities available today. Study all the advantages and disadvantages of the career at sea carefully; and if you decide to join the seafarers' community, use our guide for beginners as a clear plan on how to join the shipping industry  and achieve success there.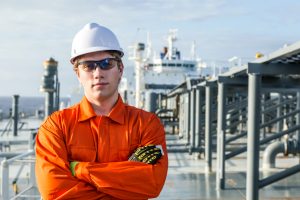 What Kind of Seafarer Do You Want to Be?
Certificates for Bridge Officers
Certificates for Engine Officers
What Kind of Seafarer Do You Want to Be?
Prior to joining the maritime industry it will be prudent to define your skills and opportunities as well as set up some career goals. In other words, ask yourself what you are good at and what would you like to do on board? 
There are three major departments on any vessel:
1.Deck Department
The Deck Department includes navigational officers and deck ratings. Officers are stationed on the Bridge and are responsible for the navigation and ship handling while at sea and provide cargo management in ports.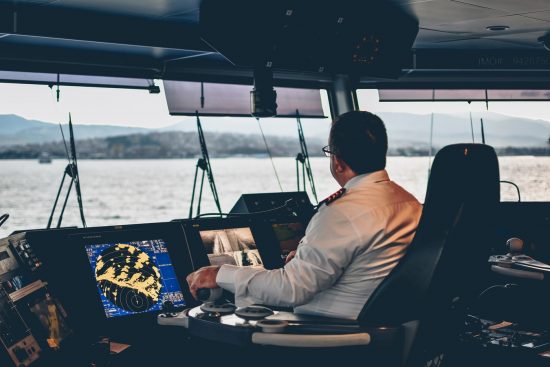 Meanwhile, deck ratings mainly are focused on the upkeep of the deck and hull of the vessel. There is always something that needs to be cleaned, painted, scrubbed or checked during sea voyages; and seamen are busy with anchoring, berthing and cargo operations while in ports.
Standard manning of the deck department consists of the following ranks:
Officers: 
Master
Chief Officer
2nd Officer
3rd Officer
Ratings:
Bosun
AB Seaman
Ordinary Seaman
Deck Cadet
In addition to this standard line up, there are usually many cross-trained professionals onboard, i.e. AB/Crane Operator or OS/Cook and so on.
The alluring pictures promoting nautical career usually depict a smart uniformed Bridge officer or a cheerful deck rating. These options appear to be more appealing indeed compared to the career of a maritime engineer who is doomed to spend his/her working days among noise, heat and fuel fumes.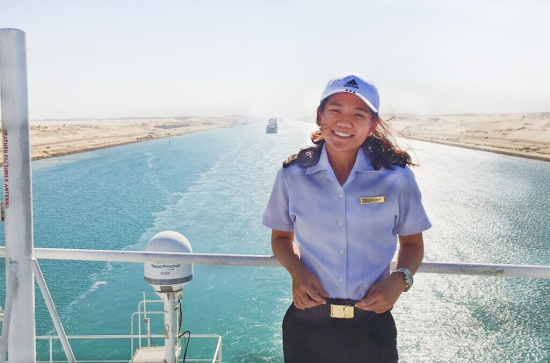 The reality is quite different, of course, but the majority still prefers the deck department when considering jobs at sea. As a result, there is much stronger competition between deck officers and ratings in the employment market .
For instance, according to the European Maritime Safety Agency there have been 126 546 Deck Officers and only 87 363 Engine Officers in the EU in 2018.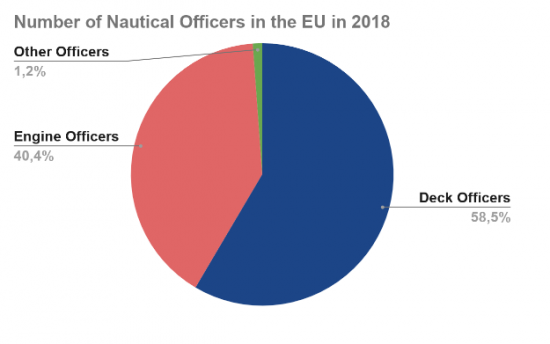 Jobs in the Deck Department:
If you are interested what is the difference between the ranks, we've put together a short description of positions: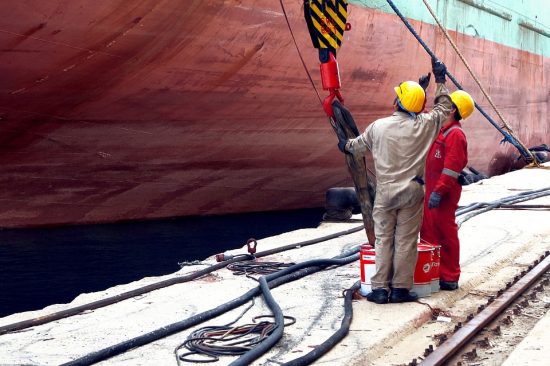 AB Seaman

– is a deck rating whose scope of responsibilities mostly include upkeep and expert handling of all deck structures such as winches, cargo and mooring equipment depending on the type of the vessel.

Ordinary Seaman

is the junior rank among the Deck crew. His/her duties include painting and cleaning of deck structures as well as assistance during berthing and anchoring, maintenance of safety equipment, gangway watches, etc. 

Deck Cadet

  is the most junior member of the deck crew (often literally) as this position is provided to nautical students or apprentices. Deck cadets must acquire the required sea-time taking navigational watches under competent supervision, assisting senior officers with cargo and safety management of the vessel. Deck cadets are subsequently promoted to the 3rd officers position and can continue climbing the maritime career ladder.
2.  Engine Department
The Engine Department unites ships engineers of all ranks as well as electrical officers, welders and other maritime professionals that provide technical maintenance of the vessel. You can make your career there as:
Officers:
Chief Engineer
2nd Engineer
3rd Engineer
4rth Engineer
Ranks:
Oiler
Wiper
Engine Cadet
El. Officers:
ETO
El.Engineer
El. Ratings:
Electrician
El.Cadet
Psychologists point that people tend to enjoy seeing the immediate result of their efforts (that's why tidying up is so satisfying). Jobs at sea in the Engine Room will bring perpetual joy to the person who likes working with his/her hands; i.e. you repair or perform maintenance and see the huge ship move because of your work.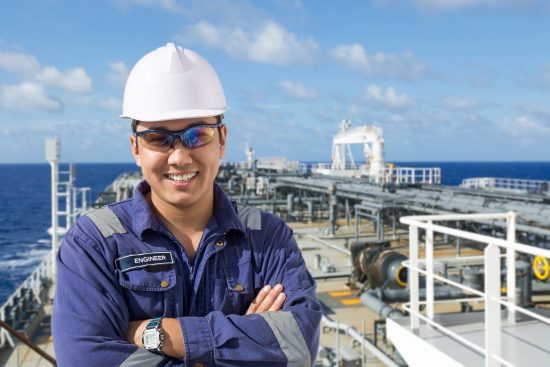 Jobs in Engine Department: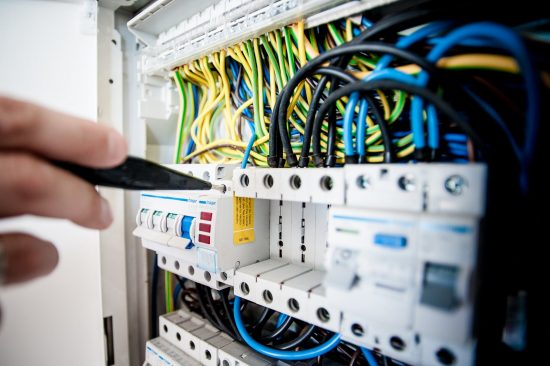 El. Engineer

is in charge of the generators, switchboard and all electric equipment of the Engine Room as well as electronic devices on board.

Electrician

is a rating responsible for maintenance and repair of electric equipment onboard.

Electrical Cadet

is the first position for maritime students joining the maritime industry as future Electrical Engineers and ETOs.




3. Catering Department
Men need to have substantial meals and their working spaces cleaned on almost any vessel, so if you decide to take up a maritime career, but maths and physics are not your cup of tea, go for the catering. There are fewer available positions, though:
Chief Cook/Cook

– the name of the position may vary from one company to another, but the job description remains, i.e. developing menus adequate to the crew's needs, preparation of meals and overall management of galleys and food store cupboard.

Steward

is the position that is not compulsory for all vessels, but many ships have the crew member responsible for general cleaning of the living spaces, officers' cabins and providing assistance to the galley personnel.

Messmen

usually are included in every manning and are stationed at the ship's galley. They provide help to the Cook, set tables, clean mess rooms and so on.



Drilling rigs or huge vessels can have additional ranks in the catering department such as: 2nd Cook, Chief Steward, Mess Boy and others. Naturally, Cruise Ship Positions are even more versatile.
What are Seafarers Wages?
In order to make a more informative decision about the future career at sea it is necessary to research seafarers' wages. There are several curious facts one must bear in mind:
As of January 2021, LNG/LPG Carriers and Drilling Rigs provide the highest wage rates in the maritime industry.

Seafarers' salary rate depends on the vessel type, ship size, position on board, experience in rank and a number of other factors. 

There still is a

salary gap between nationalities

in the maritime industry;

You won't find European or American ratings on board international vessels anymore (see the table below).

Many shipowners prefer to recruit top 4 officers (Master, Chief Officer, Chief Engineer and 2nd Engineer) of their own nationality.
*We are grateful to our Philippine colleagues  Seaman Memories web portal for providing figures necessary for this piece. 
Dry Cargo Ships, USD/per month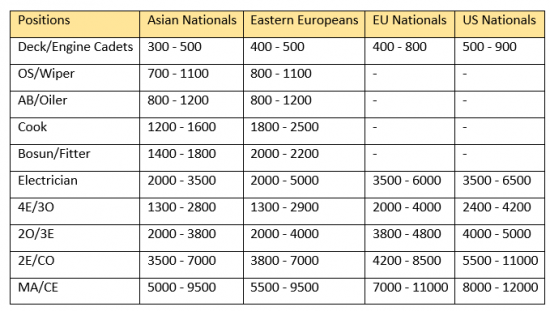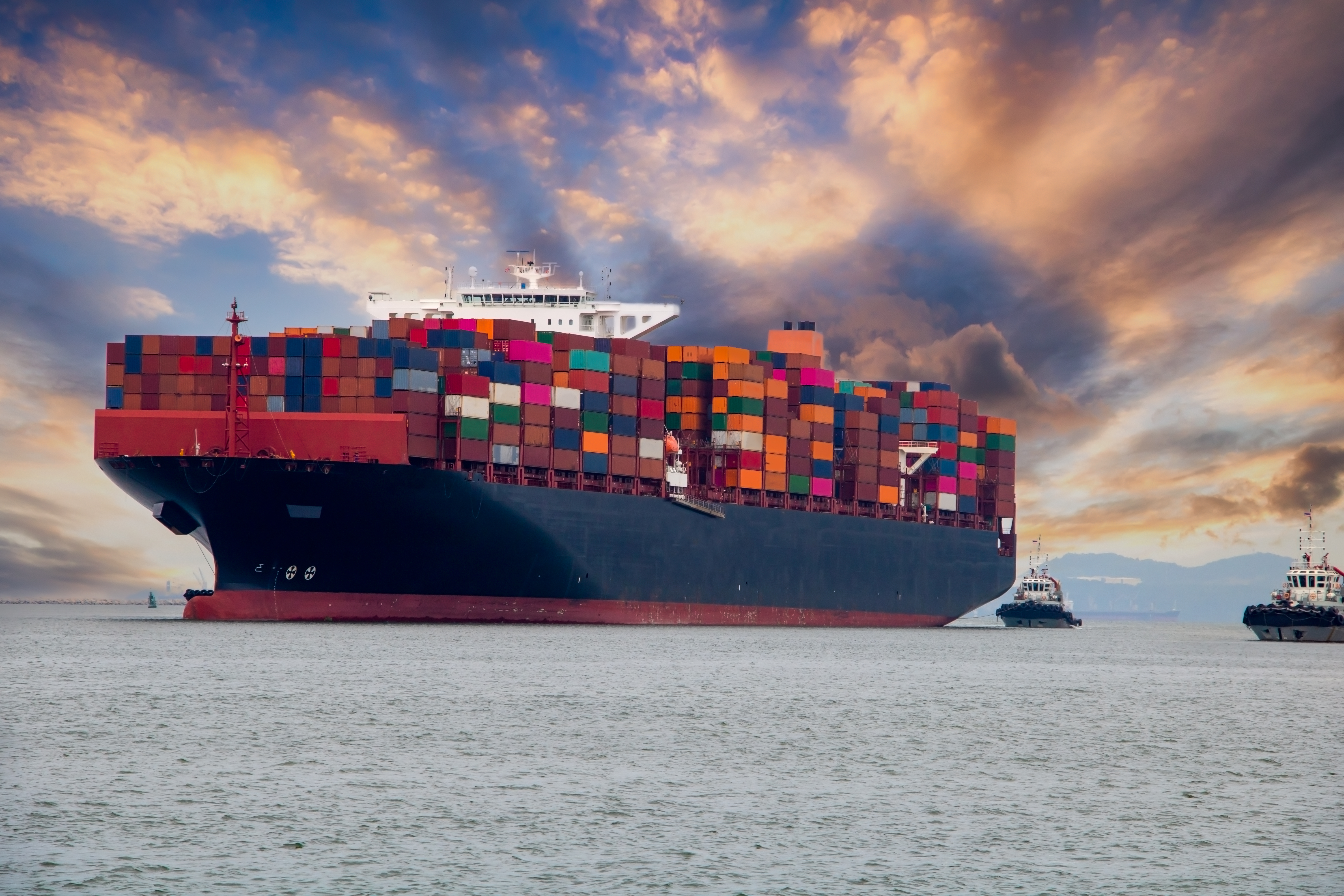 Tanker Vessels, USD/per month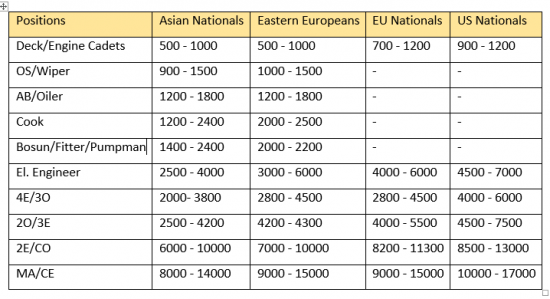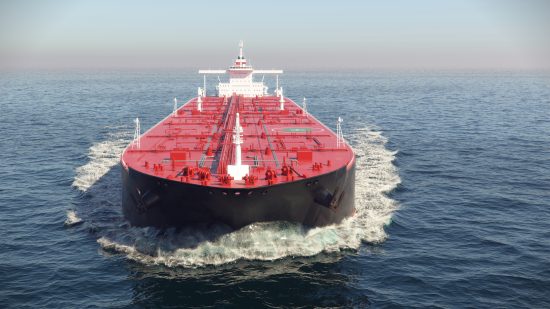 Pros and Cons of Jobs at Sea
High wages remain one of the strongest incentives for choosing the maritime industry. But what about other advantages and disadvantages of a career at sea? Do they still stand or have become obsolete? Let's play a "True or False" game:
Seafarers are tax immune in many countries.
True! Most crew providing nations such as India, the Philippines, China, Russia, Ukraine, EU countries, etc. have preserved the '183 days rule'; meaning that if you spend above 183 days (specify the period for your country) away from your country you are exempted from the revenue taxes. There is more information about seafarers taxes here.  
Mariners have a long vacation.
False! Seafarers usually have long breaks between contracts, that's true. However, this period is rarely devoted to a blissful relaxation entirely. Officers and ratings are required to get or update their training certificates and documents (see paragraphs below), so much of the vacation time is usually devoted to the process of documents' management or search for the next employment.
Moreover, oil&gas specialists usually work on rotation schemes and don't have long breaks at all.
Maritime professionals visit interesting foreigh places.
True! This is one more job at sea advantage, but it has been fading for a while now and is likely to disappear in future. Dry cargo ships spend exceedingly less time on cargo operations meaning that crews don't have time for a shore leave.
For instance, modern Container Ship will spend just about 5 hours in port while oil and gas carriers are usually berthed far away from cities. Today there are still vessels (for instance bulk carriers) that can spend couple of days in port providing crew with a good opportunity to look around.
Jobs at sea are not physically demanding anymore (Engine Room Automation System and so on help a lot).
False! Unfortunately, job on board remains exhausting and dangerous despite all the precautionary measures implemented by the international maritime community and  smart equipment installed to assist seafarers. Nonetheless, 4/8 hours working schedule, overtime, constant sleep deprivation, work with hazardous substances, noise and vibration take their toll. 
Seafarers can switch to the onshore job easily.
True! There are a lot of opportunities for marine specialists ashore. Officers are welcome at shipping companies and as top maritime recruiting officers or go for their own business. Ratings usually are cross-trained and have useful skills that help them to find an alternative employment onshore.
How to Become a Seafarer?
Do you still want to become a seafarer? Then once you've defined the most appealing department it's time to set your priorities.
In fact, there are 2 ways: the quick and less strenuous (approx.3-6 months), but promising only the rating career or the longer and challenging path (3 plus years), though ending on some officer position.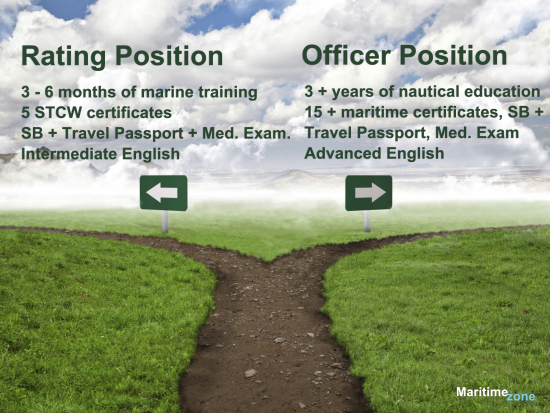 How to Become a Rating?
Thus, if you opt for the rating's career (Ordinary Seaman, Wiper or rank in a Catering Department) you'll need:
Take up a maritime training as Deck or Engine Rating in your country. Alternatively, you can receive a Ship's Cooks Certificate or take another maritime course for the catering department.

Complete STCW Basic Safety Training (Standards of Training, Certification and Watchkeeping). This is a mandatory safety training for all positions that consists of 5 modules: PST (Personal Survival Techniques), PSSR (Personal Safety and Social Responsibility), EFA (Elementary First Aid), FPFF (Fire Prevention and Fire Fighting) and Proficiency in Security Awareness.  

Acquire a Seaman's Book (the international Seafarers Identity);

Get yourself a Travel Passport;

Pass the necessary medical examination;

Get Yellow Fever Vaccination (mandatory procedure that provides 10 years protection).
This is the minimum required to get the job on board any international vessel. It is also advised to take English language courses and obtain some additional skills that will help you to get a job at sea. For instance, Fitter/Welder training, Crane Operator courses, Crude Oil Washing and Inert Gas Systems training or courses that grant the right to work with passengers will diversify your job opportunities a lot.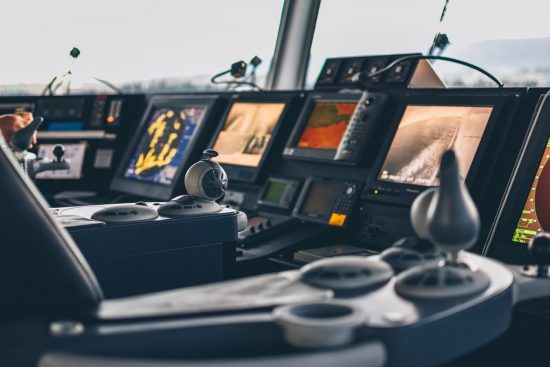 How to Become a Ship Officer?
If your goal is to become a ship officer, your way on board lays through the maritime academy. You can enroll for the course immediately after your school graduation or start your nautical career as a rating and proceed with higher education as you go along.
If you join after your school, you will spend at least 3 years in the maritime college before joining as a Deck, Engine or Electric Cadet.  

Your ultimate aim is a CoC (Certificate of Competency as Watchkeeping Officer or Engineer). This document is required to join as a ship officer in any country. 

Prior to joining the vessel you'll also need a CEC (Certificate of Equivalent Competency) provided by the Flag State Authority.

Naturally, officers require Seaman's Book, Travel Passport, Medical Certificate and Yellow Fever vaccination as well.

Get a Marlins Test Certificate or an equivalent. As 67% of all seafarers work in multinational crews, shipowners strive to ensure that there won't be communicational issues onboard. Therefore, officers are required to demonstrate an advanced level of English.
Certificates for Bridge Officers
:
Deck Officers also are expected to demonstrate competence in navigational equipment and ensure safe handling of the vessel. The common set of maritime courses for deck officers includes:
STCW Basic Safety Training;

GMDSS Course (Global Maritime Distress and Safety System) is mandatory to all bridge officers and requires flag endorsements as well;

ECDIS Course (Electronic Chart Display and Information System). Modern vessels got rid of paper maps, so the course is obligatory for all deck officers;

ECDIS Type Specific training (officers are required to take up courses focused on the particular ECDIS system);

Proficiency in Medical First Aid and/or Proficiency in Medical Care (senior deck officers need both courses.

Proficiency in Advanced Fire Fighting;

Proficiency in Survival Craft and Rescue Boats (PSC & RB) other than Fast Rescue Boats;

Radar and ARPA Simulator Training – Operational and Management Level.

BTM (Bridge Team Management).
The list can be continued indefinitely; not to mention that tanker and offshore fleets have their own lists of basic certificates. However, this is the minimum required for any vessel.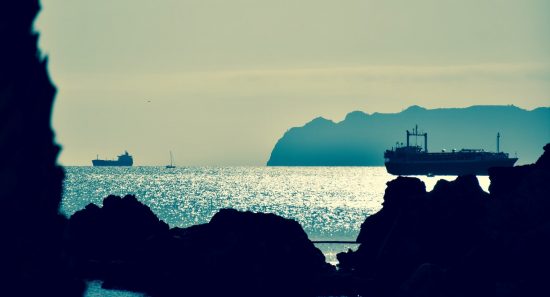 Certificates for Engine Officers
:
STCW Basic Safety Training;

Proficiency in Medical First Aid;

Proficiency in Advanced Fire Fighting;

(PSC & RB) Proficiency in Survival Craft and Rescue Boats other than Fast Rescue Boats;

High Voltage Training.
Certification requirements for El. Engineers and ETOs are quite similar to Engine Officers. You might notice that the list of obligatory courses for marine engineers is much shorter than for the Deck Officers. In fact, there will be a lot of professional training specific for the job and the vessel, i.e DP Maintenance for offshore vessels or Engine Room Resource Management (ERRM) undertaken by higher engine officers and so on.
Note another important detail as well, course certificates and maritime documents tend to expire in 5 years and require regular updates. More to the point, you will not be allowed to join if your certificate or document is about to out date while you are on board. Keep an eye on your credential, so they become your true asset.
Jobs at sea are fascinating and varied. Study the options, analyze your abilities and cravings. Then think about a maritime career that will suit you best and pursue your dream step by step from maritime courses or academy to the professional training, obtaining necessary travel documents and finally finding your first job on board.
---
Author:  Filip Drozda
Filip is a maritime professional. He has been working in the shipping industry for 25 years. Mr. Drozda is an expert in crewing for dry cargo and offshore vessels; has a strong technical background, speaks Polish, English and Russian languages.