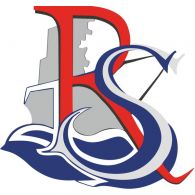 Cabin Stewardess
Salary, $ 1 090
Ship type Ferry
Contract duration 12 mo.
Start date 16.12.2019
Ship Flag Virgin Islands (British)
Ship Build Year 2016
We are looking for a qualified and Experienced Cabin Stewardess (M/w) for a great 5***** river ship with mainly guests. You should have a completed education in the hotel industry and / or appropriate work experience in the area of Housekeeping. You should be an outgoing personality and an eye for Detail to bring order, cleanliness and the Well-being of the guest should be on your mind. You have a very good knowledge and a good social competence - ideally you have already been able to collect first ship experiences. You will enjoy working with guests and working in an international Team is fun – you should be resilient and stress-resistant and bring an independent way of working. Fluent knowledge in Englishis expected, good knowledge of English and any other language are an advantage.