All shipping jobs tend to be complex and challenging, so seafarers require an all-round support and assistance. Family and loved ones play the most important part, but the role of crewing managers should not be underestimated as a bulk of practical help comes from them.
In our Seafarers Health and Welfare in 2021 article we wrote about the declining level of trust between maritime workers and managers. Meanwhile, seafarers employed by companies where communication with crews is honest and friendly have scored higher on the happiness scale; while managers were rewarded with more committed and productive crews on board.
Therefore, we decided to study top crewing companies in the world and check how their employees, mainly seafarers, see them. If we look at the number of crew employed by the companies, the rating is as follows: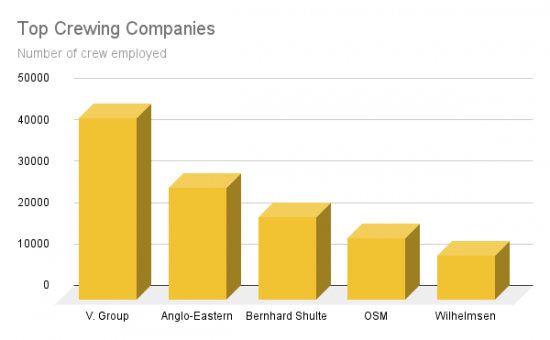 1. V.Group – the Largest Crew Management Company in the World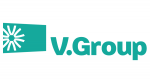 Crew – 44 000 people
Number of offices – 60 in 30 countries
V.Group remains the sector leader with above 44 000 crew on board of vessels and offshore units. The company was founded in 1984 as V.Ships via de-merger from a Monaco-based ship owning and investment group Vlasov. Today V.Group incorporates several business wings and manages almost all types of vessels, i.e. cargo, tankers, cruise ships, yachts as well as offshore ships.
Fast Facts About V.Group:
Apart from technical and crew management the company provides insurance, training, organizes supply chains and travel.

Back in 1994 V.Ships initiated the Marlins Test which has become a universal English language standard in the industry.

V.Group continues its growth by acquiring smaller ship management companies. For instance, the company bought Bibby Ship Management in 2016 and Norddeutsche Reederei (ship management branch) in 2018.

The company has developed its own mobile app ShipSure 2.0 which unites all the key agents of the shipping into the one universe where owners can control their assets; superintendents order goods and seafarers communicate with the shore-based personnel.
What Do Seafarers Say About V.Group?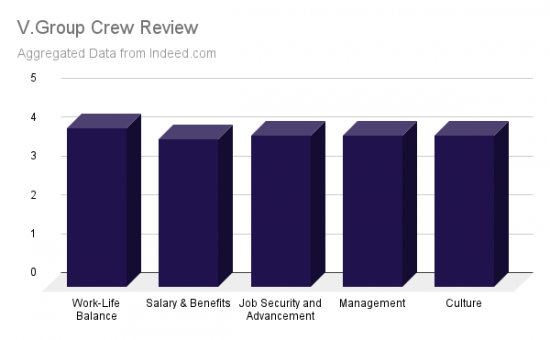 Naturally, crew's impressions about the company vary country to country and even office by office; yet, it is possible to identify pros and cons pointed by seafarers:
The majority underlines good wages and clear employment conditions. Although, there are countries where the company is scorned for corruption and unfriendly office personnel.

On the other hand, an abundance of company procedures and rules on board seems daunting to the majority of seafarers.

An absence of comprehensive pension programs is also mentioned among disadvantages, although seafarers appreciate the immediate care about their welfare such as opportunity to do some sport on board and normal work-free time regime.
2. Anglo-Eastern is the Leading Shipmanagement Company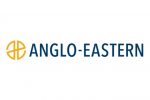 Crew – 27 000 people
Number of offices – 25
True, Lloyd's List has named Anglo-Eastern the leading ship manager by the number of vessels (above 600), but the company is in second place as far as crew management is concerned.
Anglo-Eastern can boast a longer history than V.Group as it was founded in 1974 in Hong-Kong as a chartering and shipowning company with an in-house ship management division. It became a separate entity in 1998 as a result of management buy out (the process when top managers buy the majority of company's shares).
Anglo-Eastern then grew due to the series of successful mergers; first with the British Denholm Ship Management in 2001, then with the Hong Kong based Univan in 2012. Today the company is still based in Hong Kong maintaining a presence in major crew-providing countries via 25 offices. There are also in-house training centers and Cadet academy which prove to be among the company's advantages.
What Do Seafarers Say About Anglo-Eastern?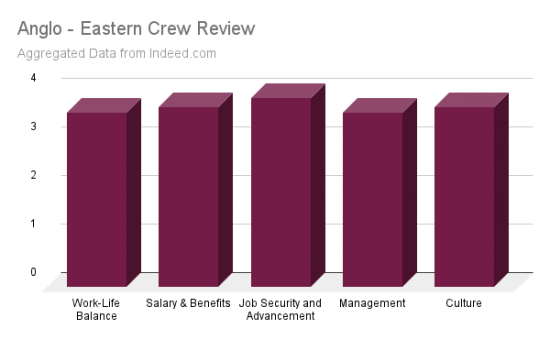 As for the pros and cons, seafarers are quite unanimous in their opinion:
Anglo-Eastern is praised for creating a friendly and safe working environment on board, training facilities, fast promotions and easy employment thanks to the variety of vessels.

The most often mentioned drawbacks are an enormous amount of paperwork and not competitive salary. 
3. Bernhard Schulte Shipmanagement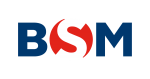 Crew – 20 000 people
Number of offices – 24
Bernhard Schulte Shipmanagement is the second oldest company in our list. It dates back to 1883 when a shipbroker and agency business Schulte & Bruns was established in Papenburg, Germany. Later it transformed into the Schulte Group engaged in ship operations and management. 
Bernhard Schulte Shipmanagement was founded in 2008 via the merger of four German smaller ship management companies acquired by the Group through the years. Present CEO of the company (Ian Beveridge) comes from one of these companies, Eurasia Group, while Heinrich Schulte (86 years old) still sits as chairman of the advisory board with two young representatives of the fifth generation of the family.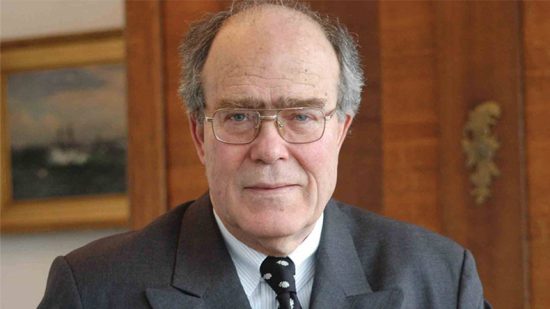 Fast Facts about BSM Group:
The company not only manages 400 vessels (200 in crew management only), but owns around 95 ships.

BSM ventures into hi-tech marine technologies as it signed a memorandum of understanding with Cyprus Marine and Maritime Institute in 2020 in order to develop data applications, including 5G networks and cloud technologies as well as work jointly on vessel performance optimisation, digital solutions for ports and terminals, etc.

The year 2019 brought the company two major incidents. First, BSM detained three tankers owned by Petroleos de Venezuela (state oil company of Venezuela) and signed off crews from 13 other tankers. PDVSA had not been paying BSM for years, so the company tried to reimburse costs with three vessels. 

Another unfortunate accident happened in June 2019 in the Strait of Hormuz when BSM's tanker

Kokuka Courageous

was attacked allegedly by Iranian forces. Fortunately, there were no casualties, but massive fire damaged the vessel.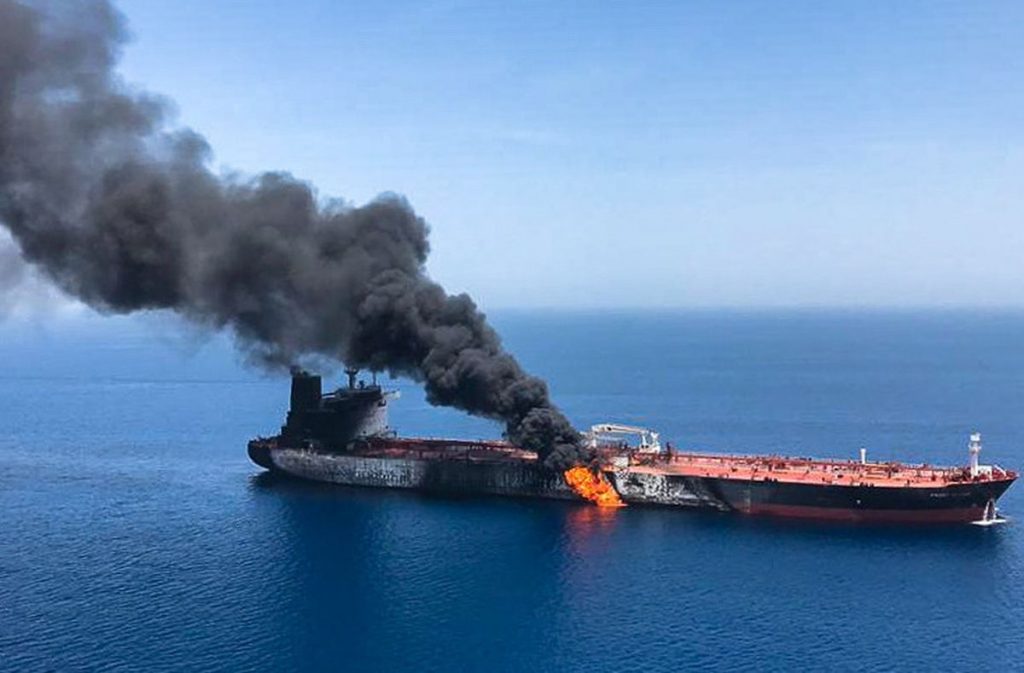 What Do Seafarers Say About BSM Group?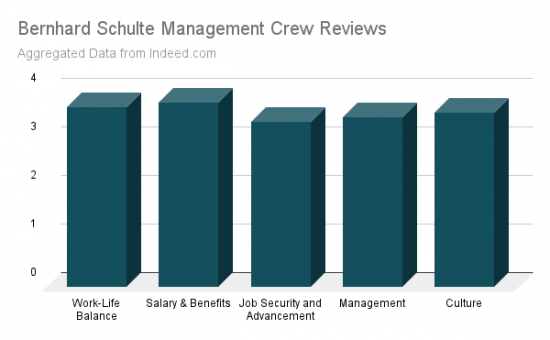 75% of seafarers are ready to recommend BSM to a friend and the same percentage approve of the CEO and company's management. Indeed, the most common advantage named by seafarers is the dedication of on-shore staff who manage to arrange timely crew changes even working from home.

Religiously followed safety practices on board and good salaries are often mentioned among the advantages as well.

As for the cons, seafarers point at a restricted opportunity to grow for some ranks and relief issues on tanker vessels.
4. OSM Group – Major Offshore Fleet Crew Manager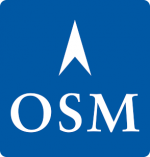 Crew – 15 000
Number of offices – 26
OSM Group is another noble and long-standing ship management company, founded in 1989 in Arendal, Norway. Naturally, the company's main focus is offshore industry. Almost 50% of the managed fleet (around 200) are offshore vessels and units. Tanker vessels constitute 35 per cent and just 15% of vessels are dry cargo.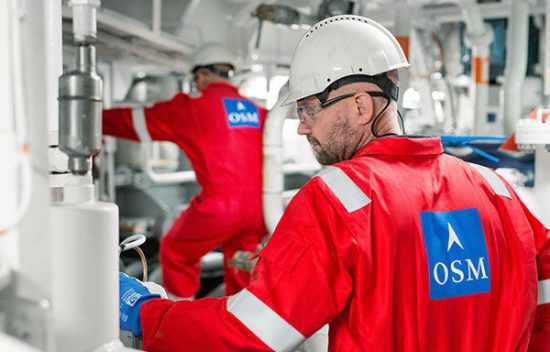 Similar to the competitors, OSM has grown into a global company with 26 offices, training center and two Nordic Medical Clinics. The variety of services also has widened from just crew and ship management in the 90's to include offshore management and catering, lay up and ship recycling as well as insurance, accounting and even IHM Maintenance (Inventory of Hazardous Materials).
What Do Seafarers Think About OSM?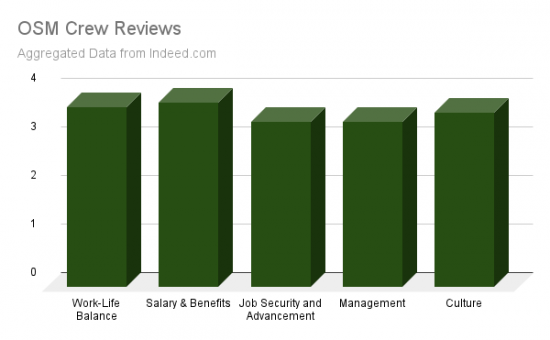 The company scores lower than competitors on Indeed.com, but crews praise free wi-fi in cabins, decent wage rates and medicare for the seafarer and family members. Moreover, maritime professionals from different countries admire the friendly and professional attitude of the office personnel.

Unnecessary paperwork and meetings, unpaid vacation and long period on stand-by rank high among disadvantages of OSM Group.
5. Wilhelmsen Ship Management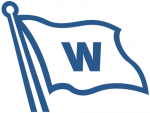 Crew – 10 800 people
Number of offices – 10
Wilhelmsen Ship Management is a part of Wilh. Wilhelmsen Group and the oldest company in our list. It was established in 1861 in Tonsberg, Norway by (Morten) Wilhelm Wilhelmsen as a shipowning company.
It has quickly become the biggest in Tonsberg, but a true breakthrough happened in 1886 when the founder's son Halfdan Wilhelmsen bought the first company's steam ship M/V Talabot. Since that time the company has grown into a true maritime empire with the third biggest car carrier fleet in the world and a variety of maritime services. Meanwhile, WW is still ruled by the Wilhelmsen family. Similarly to BSM Group, the fifth generation are now in charge.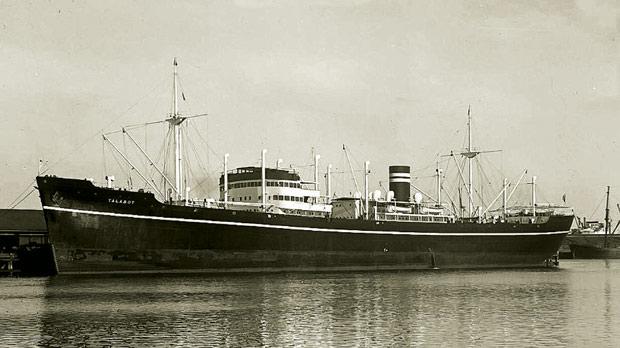 Fast Facts About Wilhelmsen:
The company has a tradition of naming its vessels starting with the letter "T" (in honor of

Talabot

) which often leads to the same name given to different vessels.

WW focuses not only on transporting cars, but other awkward cargo such as heavy agricultural, industrial machinery and so on. The company usually transports above 5 million cars and 12 million cubic metres of high and heavy non-containerised cargoes per annum.

Wilhelmsen Ship Management provides crew management for associated RO-RO vessels as well as for passenger ships (Viking River Cruises), tanker and cargo vessels. However, the most interesting new development is WSM's venture into the management of expedition ships equipped with submersibles. The company has even hired two experienced ROV operators to develop a training program for the future crews.
What Do Seafarers Say About Wilhelmsen Ship Management?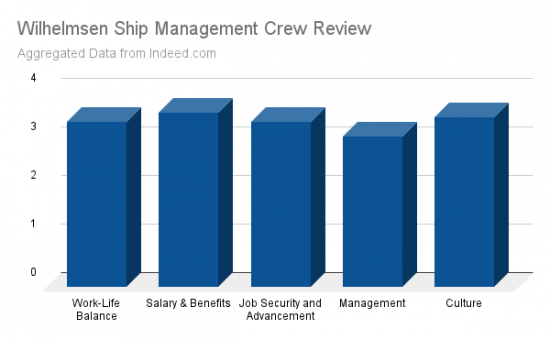 Nearly every review contains a mention of a good working atmosphere and work-life balance, so the management do pull their weight to create a friendly environment on board.

Crews write that their salary is a bit smaller compared to other companies, but is always paid on time; and they can be sure of the sign-on / sign off times. 

As for the disadvantages, seafarers admit there is a lack of promotion opportunities for ratings. The in-house training needs to be improved as well.
Image Credits: V.Group, Anglo-Eastern Group, Bernhard Schulte Shipmanagement, OSM Group, Wilhelmsen Ship Management