'The most wonderful time of the year' still is in a full swing, but the maritime industry can't afford even a day of leisure. Jobs at sea are pivotal to a smooth running of the world's economy. But all people, even those salted seamen, require a bit of rest and festivities.
There will be no disputes and grim accidents' description in this article, just 20 fun facts about the maritime industry, jobs at sea and geography.
Interesting Deep Sea and Seafaring Facts:
There are about 1.5 million seafarers in the world. Approximately one person in three is Filipino and only 2% of mariners are female.
The largest ship crew can be found on the US Navy Nimitz class nuclear-powered aircraft carrier. There are 5 680 people on board, of which 3 200 are seafarers and 2 480 come from the Air Wing. Eight carriers of this class are the largest warships afloat and each carries around 80 aircrafts.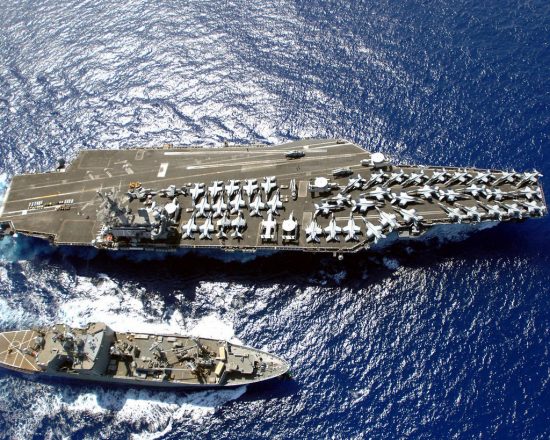 Shipping jobs have strongly influenced the English language. For instance, a well-known expression 'show your true colors' derives from a rule to fly a flag on a ship's mast so as to demonstrate the vessel's identity. Pirates or enemy ships often put different flags to deceive the crew of the vessel they wanted to assault. The expression 'hunky-dory' comes from the name of the street in Japan, Honcho-dori, where sailors were able to find exactly what they were looking for.
The longest ocean voyage in history was made by the New York artist and traveler Reid Stowe. He spent 1 152 days on his 70-ft gaff-rigged schooner Anne with no stops and without re-supplying his ship. His aim was to test human abilities to cope with elements unaided for 1 000 days (an estimated length of a voyage to Mars).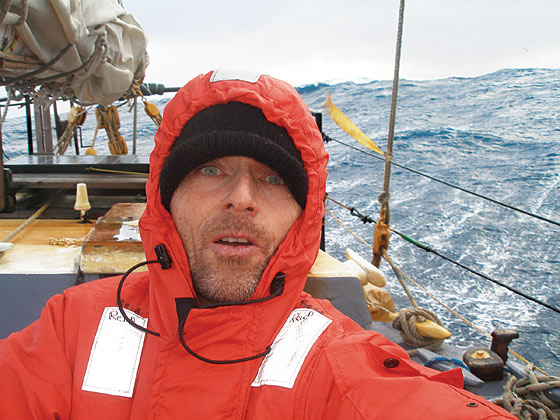 The Oceanic pole of inaccessibility (49.0273°S 123.4345°W) is the most remote place on the Earth. The area is also known as Point Nemo and is a vast stretch of the South Pacific Ocean between the Easter Islands and Antarctica. If you find yourself there, the nearest humans will be astronauts aboard the International Space Station when it passes overhead. Today Point Nemo is mainly used as a space cemetery.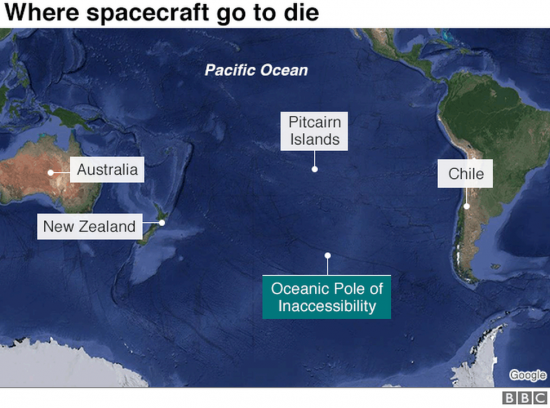 Fun Container Shipping Facts:
Habitual to every mariner container ship box was invented just over 60 years ago by the American businessman Malcom McLean. First, he wanted to transport goods on trucks by sea, but figured out that it would be more efficient to transport just 'boxes' and re-design trailers to allow removable containers.
Today approximately 97% of container boxes are made in China. No wonder, as almost everything is made there, but the volume is impressive.
The most popular ship container color is green.
Every container tells its history: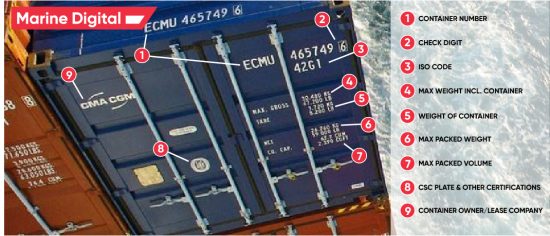 Shipping a bicycle from China to the UK costs around USD 10.
Transporting a can of soda the same distance costs about USD 0.01.
It's much cheaper to ship Scottish cod fish to China for processing and then return it to Scotland than fileting fish in the UK.
Just about 2% – 10% of containers are inspected around the globe every year.
The biggest container shipping company in the world is Maersk. If you line up containers belonging to it they would stretch nearly half-way around the planet.
An average size container ship covers the distance from the Earth to the Moon each year (384 400 km or 238 855 miles).


Ports and Ships Facts:

In October 2020 container throughput in the Shanghai port hit a record of 43.3 million TEUs showing an increase of 15.7 percent compared to 2019. This is the biggest port in the world today.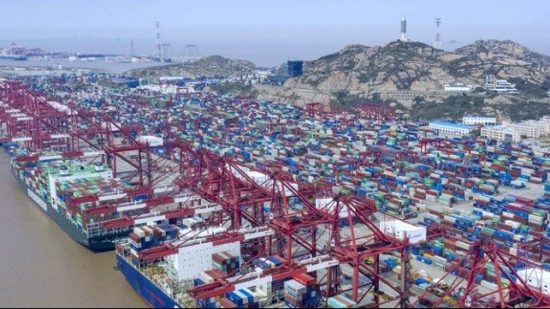 Ships arrive or leave the port of Singapore every 2-3 minutes.
The biggest vessel in the world 2022 still is FLNG Prelude. Her length is almost 500 m, meaning that the deck is larger than 4 soccer fields put together; meanwhile, 175 Olympic size pools of liquified gas can be stored in her tanks.
The strangest looking vessel is Ramform Hyperion. This is a research ship able to tow hi-tech sensors attached to her wide stern. Read about this unique ship in our Types of Offshore Vessels guide.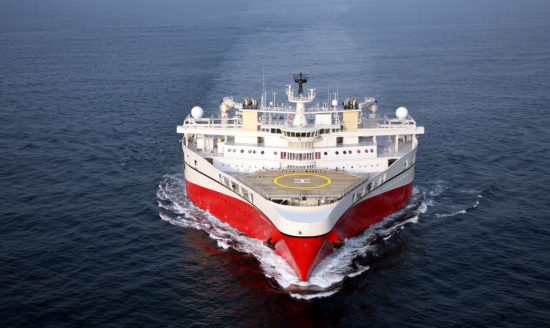 The biggest cruise ship port in the world is Miami. There are 11 cruise ship terminals; most of them belong to cruise ship owners including the largest cruise terminal in the U.S. (Terminal A) that has been built to handle passengers of the biggest Royal Caribbean vessels.
The most expensive vessel in the world today is Symphony of the Seas, a luxurious cruise ship by Royal Caribbean (USD 1.4 billion). Curiously enough, the next generation vessel The Wonder of the Seas, the biggest cruise ship today, costs less (USD 1.35 billion).