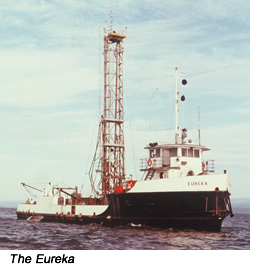 The era of Dynamically Positioned vessels started in early 60s when the Jack up technology had reached its limits. In 1961 Howard Shatto, the ingenious engineer for Shell, has built the first prototype DP vessel, M/V Eureka. She was equipped with fore and aft thrusters, therefore was capable of rotating through 3600. It also had an analogue of controller and a basic Taut Wire, known at that time as a Tilt Meter.
By the year 1980 there were 65 DP capable vessels worldwide. Meanwhile, an integration of satellite technology as one of position reference system has brought the number of DP vessels to over 150 in 1985. Drilling industry was flourishing; a demand for offshore jobs and training was growing, so in September 1983 the first DPO training scheme was adopted at the working conference in Aberdeen.  The Nautical Institute had developed that initial standard and reigned in the world of DP certification until the year 2012 when DNVGL came up with the alternative program.
The New Nautical Institute's DPO Certification Scheme
Starting from the 1st January 2017 there is a new Dynamic Positioning Accreditation and Certification Scheme consisting of Phases A – E.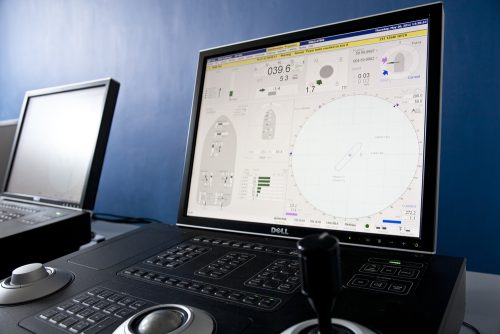 Phase A:
Phase 1 is a DP Induction course also known as a DP Basic training. Delegates explore principles of Dynamic Positioning; study main components of the systems, train to adjust DP operations to current environmental conditions. DP Induction course can be taken at any accredited training provider and is concluded with an online assessment.
Phase B:
Phase B is a difficult task indeed. It includes minimum 60 DP sea time days onboard of DP certified vessel and a completion of tasks in the NI Log Book, plus Company confirmation letter. There have been a lot of ill feelings in connection with Phase B in the seafarers' community due to the quality of tasks and the amount of seatime required. However, the present total 120 days is definitely a gift in comparison to 210 days required in the old standard.
Phase C:
Once the required DP sea time is accummulated DPO comes back for a DP Simulator course. It is a hands-on training focused on DP system operations under various conditions, adopting different control modes and with some attention to contingency planning. DP Simulator (Advanced) training ends with a practical assessment and online theoretical exam.
Phase D:
When seafarer completes a DP Simulator course he/she has a choice. One can go straight at sea to complete another 60 DP sea time days on board of DP certified vessel. In addition, DPO will need to fill in special task section in his/her log book and obtain Company confirmation letter during this time. Another way is to continue education with a DP Sea Time Reduction Course which will reduce the required DP sea time to 30 days.
Phase E:
The last DP vessel proves to be the most important as its Master has to issue the Statement of Suitability required by the Nautical Institute.
Minimum 60 DP sea time days must be completed onboard of DP2 or DP3 vessels and last 30 DP sea time days must be spent onboard of DP2 or DP3 class vessels to obtain the Unlimited certificate. In other case NI Limited certificate will be issued.
Pros and Cons of the New Nautical Institute's DPO Certification Scheme
| | | |
| --- | --- | --- |
|   | Pros | Cons |
| 1 | Long-established system with consistent educational program and the proven results. | Long-suffering DP sea-time period, so it might take very long time to accumulate the required experience. |
| 2 | Good reputation among the oil majors. | Complexity of the paperwork which is required by the Nautical Institute. |
| 3 | NI courses are available all around the world. | Applications are occasionally considered for an unreasonably long time or even lost. |
| 4 | Variety of simulator providers e.g. Kongsberg, Rolls-Royce, Transas, Navis, etc. You might choose the manufacturer which is installed on the bridge of your vessel. Meanwhile, DNV GL works with Kongsberg Maritime only, which is, let's admit, is a good  choice either. | The NI Shuttle tanker certification scheme will be conquered only by the most persistent candidates as it resembles a classic quest.  It consists of 11 Phases where courses mingle with 5 x 24 days of seagoing practices, plus obligatory logbook tasks. |
 The New DNV GL's  DPO Certification 
The Nautical Institute was struggling to keep the high standards of DPO training at the same time making the certification attainable to professionals from all over the world. Unfortunately, soon they found themselves unable to satisfy a growing demand of a swelling offshore market as number of complaints was growing at exponential rate.
As a result, in 2012 another certification society, DNV GL came up with own DNV GL DPO certification scheme in collaboration with Kongsberg Maritime. Their system consists of 4 Levels and puts the premium on competence development and specialization.
Level 0:
DPO Preparation course provides basic understanding of Dynamic Positioning; familiarizes with the system's structure, its capabilities and limitations. The training takes 4 – 5 days and concludes with the online assessment.
Level 1:
DPO Start course which can be attended by NI DP Induction students after the Level 0 test. The key objective of this training is a hands-on practice of DP operations (cable-laying, pipe-laying, ROV, dive-support, etc.) under various conditions in different modes (joystick, Autopos, Manual and so on). There is an assessment at the end of the course as well.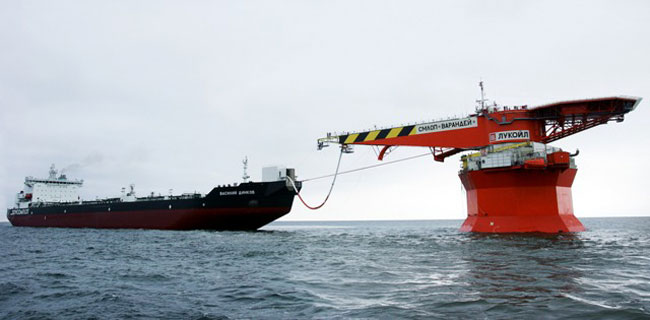 Level 2:
After this course seafarers must complete seatime requirement of the scheme i.e. 270 hours of DP watch or 6 supervised operations (for Shuttle tankers) logged in the IMCA Log Book. There is also a shortcut in a way of DP Sea Time Reduction Course which allows reducing onboard practice time by 30% (81 hours / 3 operations).
There is a pleasant news for NI DPOs. They can join the DNV GL scheme at Level 2 after a DP Simulator course and complete the seatime practice according to DNV GL standards in case they pass the Level 1 exam.
Level 3:
At this stage DP Operators have to choose their future specialization. At present DNV GL offers three alternatives:
DNV GL DPO Specialization Advanced Operations – 4 days course featuring Autopos & Joystick, Follow target and Autotrack i.e. key modes essential for  offshore operations. Students train maneuvering on cable-layers, OCV, ROV and other offshore vessels;
DNV GL DPO Specialization Shuttle Tanker – 3 days training which puts the premium on Autopos & Joystick, weather vane and approach i.e. the modes crucial for shuttle tanker operations;
DNV GL DPO Specialization AutH – this is a specially designed course for DP operators of unclassed DP vessels e.g. Cruise ships and Mega Yachts.
There are plans to introduce other specializations to the certification scheme e.g. DNV GL DPO Specialization Rig, but today training providers offer these 3 options.
Level 4:
Upon completion of the Specialization trainings students have to pass theoretical and practical examination. The new DPO certificate is valid for 5 years. Experienced DP Operators might join the assessment at Level 4 and receive DNV GL certificate bypassing the whole training procedure.
 Pros and Cons of the New DNV GL DPO Certification Scheme
| | | |
| --- | --- | --- |
|   | Pros | Cons |
| 1 | Less DP sea time required to obtain DP certificate. | Courses are available in very few training centers so far. |
| 2 | All courses are held on the state-of-the-art Kongsberg simulators, Class A. | The certification system is stills very young and developing, so there are certain rough edges and incomplete features. |
| 3 | The standard is more flexible as it can accommodate NI students and existing DPOs at any level. | Some shipowners might prefer NI accredited DP operator to newly certified DNV GL DPOs  due to more profound certification process. |
| 4 | DP certificate is issued immediately upon a successful completion of the theoretical and practical assessments at Level 4; there is no prolonged period of approval. | |
Interesting Facts about Dynamic Positioning: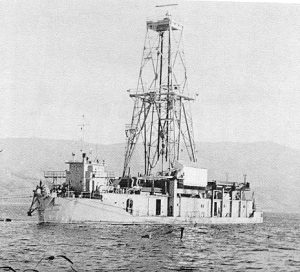 1. The predecessor of all DP vessels is drilling barge CUSS I (named for the Continental, Union, Superior, and Shell oil companies).  She was equipped with four rotating thrusters; while the position was monitored by submergible sonar buoys placed in a circular pattern around the vessel, from which it received signals in order to maintain a footprint of approximately 600 feet (183 meters) in diameter. In 1961 she made a scientific breakthrough by getting core samples of the Earth's never-before-penetrated second layer, known as the Mohorovicic Discontinuity or "Moho". – Of Mice and Mohole by John Steinbeck, the Article  was first published in the April 14, 1961 issue of Life Magazine
2. The real revolution in the DP industry was made by Norwegian cyberneticists Nils Albert Jenssen and his colleague Steinar Sælid in November 1975. They invented the new control system for dynamic positioning at sea on the basis of Kongsberg Våpenfabrikk (KV). "We didn't know it was difficult," recalls Jenssen today. "That must be why it went so well."
3. The first modern DP system was named Albatross and first tested on 17 May 1977 on board of Stolt-Nielsens Rederi's vessel MV 'Seaway Eagle'.

"For us this was like a moon landing" - Nils Albert Jenssen

4. The largest DP vessel in the world is MV 'Allseas Pioneering Spirit'. DP3 Offshore Construction Vessel features two fully equipped redundant Kongsberg Navigation bridges with Multi Function Displays (MFD); forward and aft (in separate fire zones). There are also new Radar Transceiver interface technology, subsea position reference systems and new technologies in a K-Bridge system.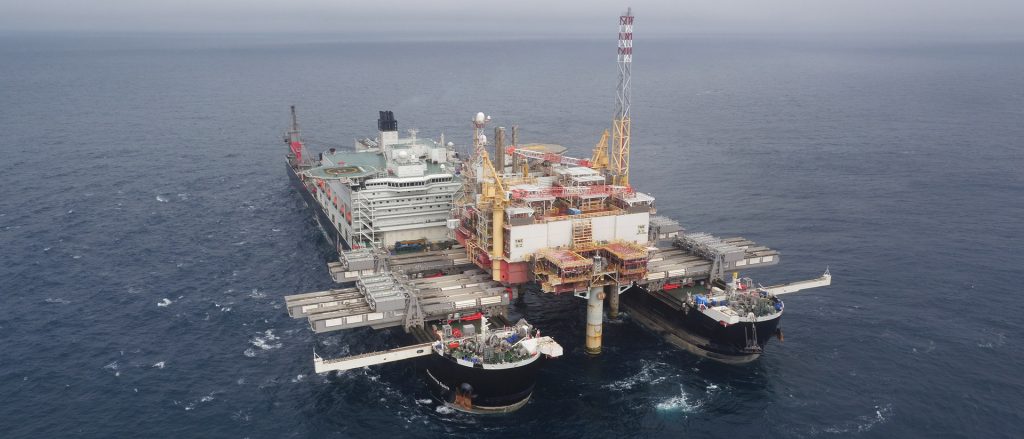 5. Experts admit that there 2 Classic DP Incidents:
Multiple Gyro Failure happens when all gyro compass data fails at the same time and the data freezes. There are no alarms from any gyros or from the DP control system. The vessel heading is lost. A Root Cause is a voltage spike on the 24 volt backup supply used by all three gyros (common backup supply) caused all three gyro processors to freeze. (Last happed in February 2016)
Accidental Deselection of Auto DP. Accident happened in April 2018. DP operations were in progress with vessel in full Auto DP. The DPO accidently bumped the Surge Axis button while reaching for the Radio, then  deselected the Surge Axis. There were no alarms from the DP system and the DP system displayed the model position of the vessel in the center of the screen while the vessel was drifting off location.