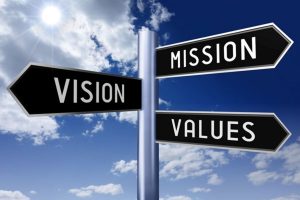 Imagine that you have found a perfect maritime job. Position, vessel, wage rate, contract duration, trading region, joining date, – everything suits you. Or maybe you are a marine engineer and your application finally scores and you get invited for an interview. Whether you are going for a face-to-face meeting with a recruiter or will seat through a Skype conference with shipowner's representative there are some tips that will help you to succeed.
Make your Research
Study websites of shipowner and crew manager you are about to meet. Learn about history, fleet and ethics of your future employer; devote some time to read about hierarchy in the crewing manager's office where you are going for an interview and some news.
It is always useful to know as much as possible about your possible employer including internal structure of the company.
Knowing Vision and Mission, you can subtly adjust your Personal Qualities section in accordance to shipowner's ethics.
Scrutinize information about the vacancy to prepare your questions for the last part of the interview.
Fully Prepared
Set to your interview fully armed. If you are going to a personal interview, check office location in advance and leave home early to have sufficient time in store for traffic jams or possible emergencies. Remember that your time management and basic administrative skills are under scrutiny when you arrive for the interview.
Pay some attention to your appearance and attire. Some seafarers tend to slip the reigns when on vacation and go to interview thinking that their professional knowledge will be enough to get them a job onboard.
Meanwhile, recruiters trust their eyes and noses as well. So the candidate might fit requirements of experience and skills absolutely, but manager might suspect some alcohol or attitude issues and reject the candidate. Therefore, demonstrate your availability for the job; come with your clothes ironed, your CV printed, Marlins test and certificates ready; while you are well rested and smiling.
Video Conferencing
If you are about to have a video conference make sure you are familiar with a facility. Sign in at least 10 minutes before your interview starts to check that your microphone and camera are working properly and represent you at a favorable angle.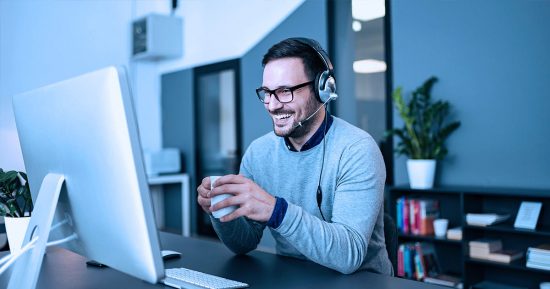 Important detail, despite home location this is still a working situation, so ensure you are alone in a room for the time of an interview or at least your interviewer is not distracted by background kids' noises or a sight of your wife in a dressing gown.
Furthermore, fastidious Skype interview preparations demonstrate your dedication for a job and meticulousness to details; experienced recruiters tend to notice such things.
Successful Interview
First 30 seconds are crucial. Researchers admit that first half a minute of your job interview often defines an outcome. Therefore, sound preparation, a smile, an eye contact and an agreeable appearance matter so much for successful employment.
Control your body language. Even if you are not talking to an expert in human psychology, constant fidgeting and fiddling with body parts will betray a nervous person that might not be able to manage an engine team or spend several months onboard of tanker.
Good tip is to accept a glass of water if you are offered a drink at the beginning of an interview. It will give your hands a better object to rest on than your ears or nose; you can also take a sip giving yourself a thinking time and always have water at hand if you feel thirsty.
Questions and Answers
The content of an interview will depend on the candidate's rank. Deck officers might expect questions about duties on previous ships, inspections, PSC experience; team, resource and crisis management handling; profound knowledge of SMS and vessel documentation.
Maritime engineers will be asked about experience with various types of ship engines, different kinds of repairs, high voltage systems, pumps, refrigeration and air conditioning systems; actions during emergencies, DP systems, etc., depending on the vessel and rank.
Rating and cadets are mostly engaged in physical tasks onboard; so recruiters will pay close attention at your personality, how physiologically robust you are, tolerant to other nationalities, willing to take up overtime jobs.
As for the questions, the company representative will ask about experience, emergency drills onboard; may ask to describe your day. But regardless of the particular turns of the interview, your answers should always provide a positive spin to why you are a perfect candidate for this particular position; never contain any criticism of your previous shipowner or crewing manager and generally focus on your advantages as a professional.
Provide examples. Everybody likes a good story, so punctuate your general answers with positive and appropriate onboard stories. For example, when asked about fire drills, tell some funny case that happened during trainings on your previous vessel.

Credits to MDC – Maritime Development Center
English Language Tips
Officers' interviews can be conducted in English all along especially if crewing manager is from another country whereas ratings and cadets might be given an additional English language interview and special test e.g. Marlins, IELTS or MarTEL. Try to enrich your speech even if English is not your first language. For instance, you can exchange 'many' or 'a lot' for 'considerable amount' and 'difficult task' for 'complicated or intricate task'. Do your research and have some vocabulary ready to impress your interviewer.
But don't be stressed about your grammar. The recruiter will not pay too much attention to you making some grammar mistakes as long as you speak clearly and precisely. You are not expected to speak faultlessly.
Enjoy yourself. You have been invited for an interview or Skype conference because your qualifications have been approved of; they already like your CV. This is neither an interrogation nor it's wrong to just drop by without preparation. Treat it as a meeting of colleagues; and a right attitude will help you to get a maritime job of your dream.
Check jobs at sea and marine vacancies in Vacancies section.