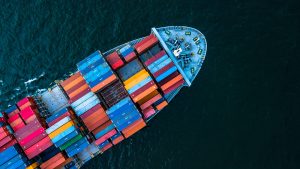 Experts are predicting shipping industry to undergo more changes within the next 50 years than it has seen in the last three centuries. Keeping in mind gigantic progress in shipbuilding and design, chartering, maritime law and insurance that has happened during this period it would be fascinating to watch shipping history unfold before our eyes.
Meanwhile, crewing and marine training are inalienable parts of the big nautical industry, so these imminent developments will reflect on them either. So what changes are we to await first?
Digitalisation
One of the eminent futurists in the industry K D Adamson, editor of 'Futurenautics', in the interview to the CrewConnect says that although we could contemplate a breakthrough in technology, in particular digital, in all industries nowadays; shipping industry was experiencing digitalisation in exponential growth as opposed to lineal growth in other spheres.
We must admit she is right. Even now the process of manning is almost fully automated. Meanwhile, marine training is even more perceptive to the digital technology. Apart from epidemic circulation of information via the Internet which will make classroom based courses obsolete soon; we are about to see the following changes:
• Learning robots – Global Marine Technology Trends 2030 (GMTT2030) reports that these robots will be one of the three types developed for the marine industry. Whether they are going to replace traditional instructors or be just a helpful gadget is still unknown; but the program's goal is to reduce human interaction. Another 2 robots invented within the program are product robot (asset handling) and mini-robots used for harsh conditions.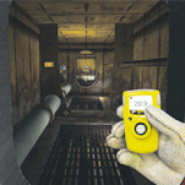 • Virtual reality marine trainings – one such product is already in the market i.e. Videotel's Enclosed Spaces training game where way forward is ever changing and conditions are very close to reality. 
• Digital technology will allow to improve telemedicine onboard dramatically which certainly is good news for the crew.
• Massive expansion of digital technology on board of vessels will help seafarers immensely. Apart from the need to communicate with their families, some require independent professional advice. Even now there are charities that counsel personnel onboard helping them to carry on their duties or simply sustain temporary isolation.
Big data – reliable teammate
The term occurred in the 90th when computers were unable to process all the complex data sets which were provided to them. Today Big data at maritime industry is a great volume of databases with personal details, reports of incidents from of all over the world, records of best working practices of shore-based teams or even vessel crews' communication logs. Comprehensive computer analysis of this information provides advanced algorithms that can be introduced into crewing operations or used for analytical purposes i.e. arranging additional training for personnel or improving living conditions on a particular vessel.
Autonomous Ship – how many people needed onboard?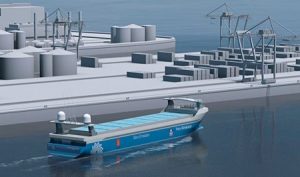 It's a common knowledge that unmanned vessels are becoming our reality. This year (2018) Kongsberg and Yara are launching concept beauty Yara Birkeland which will become absolutely autonomous vessel by 2020; and they are not unique.  Rolls-Royce signs contract with Google to study Autonomous shipping together; there are others less sonorous names involved in the process as well. There is no doubt that autonomous vessels bring lots of advantages to the environment and major shipping stakeholders, but the discussion today is how much the imminence appearance of unmanned ships will affect professional seafarers?
Although it's obvious that there will be absolutely autonomous ships to work in a hostile and dangerous environment; in fact such vehicles exist even know e.g. ROV apparatus; however, for the contemporary shipping experts would like to stick to the different model.
Shipping inherits numerous operational practices from aviation (e.g. BRM course developed on the base of airline's Crew Resource Management training), but has a chance to improve the experience and not copy-paste mistakes. The idea of the complete airborne automation has led to the massive degradation of aircraft operational skills among pilots all over the world. So, non-considering Sully phenomenon, passengers and crew often have to rely on the mercy of automatic systems.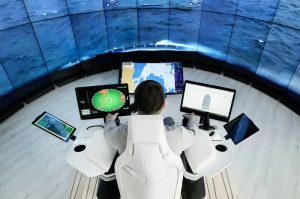 Therefore, what is suggested for autonomous ship is a smart human-machine operation system. People are not excluded from the ship operation. On the contrary, when computer feels, that human control seizes, it helps crew to regain situational awareness.  Consequently, such technologies will require corresponding talent and level of training onboard.
What will happen to the level of talent in the next decade?
Few would argue that shipping industry isn't particularly prudent in retaining its talent. There are decent exclusions, but the bulk does go under the way of cost reduction and manning the crew for as low wage as possible. Well, the experts say that this situation would be changed in the next decade.
Next 10 years will bring a rapid demographic growth on the background of rather slow economic development world widely.  Moreover, polls show that millennials now recruited are not so keen to spend all their life at sea. Condition number three, we know that ships of the next generation will require keen intelligent officers and ratings to operate them. Therefore, shipping will have to change its attitude to the crewing policy and come up with new methods of how to preserve its talents.

Smarter technology in marine training, more intelligent people operating almost autonomous ships and industry that will have to find ways to retain its professionals in order to keep developing – this is how future experts see marine recruitment and training in the nearest future. Well, that's quite a bright picture.