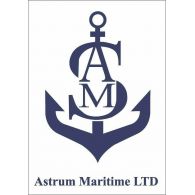 Lifeguard
Зарплата, $ $ 3 000 в мес.
Продолжительность 12 мес.
Дата посадки 29.01.2020
В VIP Резиденцию в Саудовской Аравии Fluent in English. • You will need an ILS Lifeguard certificate, or equivalent. • You will need to demonstrate your skills and be required to perform a simulated rescue. • You must hold a recognized senior first aid, advanced resuscitation and complete a minimum fitness requirement. • You must be able to oversee children, 4 to 10 years old, diligent and responsible. • Secondary skills and abilities for use during the off-season are highly desired You will be primarily responsible to ensure the safety of family, children and guests in a private facility with very large deep pools and water features, including waterfalls and fountains. When the pools are not in use your primary responsibility will be to oversee the children in playground areas in a large resort style garden, working with nannies to ensure their safety and help them avoid dangerous situations. You should also have basic knowledge of pool maintenance and operation, so that you can point out any problems or issues with the pools to the maintenance team and get them fixed before they become big problems – E.g. problems with chlorine levels, abnormal look or smell of the water, ensuring pool is being cleaned properly. When the family is not on site, your secondary duties will be to assist the maintenance team with administrative tasks, depending on your skills and ability. Sought after secondary skills include • Office administrative skills, • Observing maintenance of grounds and gardens and reporting any required maintenance • Helping with setting up events for staff and guests • Moving equipment • Basic maintenance tasks • Be flexible, willing to help in the maintenance team with non-lifesaving issues, such as helping set up events and activities, moving equipment or helping on other odd jobs, as required. Maintain very good communication with your team. Sharing information is key. This roll is a team role. You must always assist your team if needed and respond to requests promptly. Пакет от работодателя: зарплата, билеты, страхование, проживание в компаунде или в отеле на территории города, питание, униформа, отпуск 1 мес.