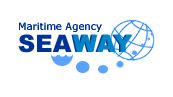 We are "Sea Way Maritime Agency", Ukrainian crewing company.
Our company provide a full crew manning services to foreign shipowners.
We have been in this business for 10 years and have a big database of
professional seafarers, both officers and ratings, for all vessels' types.
We understand clearly that the one of the main goal of any successful
shipping company is to have a professional crew on board. Only the teamwork
of the ships' crew and ships' operators makes the seamanship and management successful.
That's why it is in our practice to select the candidates individually for each company and
vessel taking into account candidates previous experience and their professional skills.
We always try to meet both Owner's requirements and the seamen's expectations in order
to keep long and efficient cooperation with both parties.