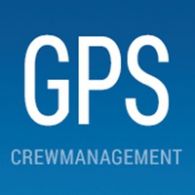 Global Personnel Service
Our Company Global Personnel Service was duly established in 2015 and licensed by Ministry of Labor of Ukraine. GPS is young and developing company specializing in recruiting of highly qualified Ukrainian and Russian crew to our principals' vessels.

Our staff is a team of well-qualified specialists who continuously monitoring that the high quality of the services we provide is maintained and improved in order to meet our clients requirements and to exceed their expectations. Seagoing carrier of our staff enable us to provide professional service to shipping companies.

Global Personal Service provide our principals with the following services:
- selection of appropriate candidates according to owner's requirements;
- checking documents for validity and compliance with the latest regulations;
- checking previous service (references, evaluation forms, sea service records);
- checking professional level of English language (Interview and Marlins Test);
- checking of seafarers' professional skills (CES Test, Interview);
- additional pre-joining training
- seafarers' familiarization with the Company's policies and requirements;
- visa arrangement;
- application for flag state documents;
- preparing all necessary documents for crew dispatching (crew list, guarantee letter etc.);
- travel arrangement;
- communication with the agents;