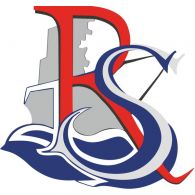 Receptionist
Зарплата, $ 1 700
Тип судна Cruise Liner
Продолжительность 12 мес.
Дата посадки 16.12.2019
Флаг судна Virgin Islands (U.S.)
s Receptionist onboard you will be responsible for answering all guest queries on the Reception desk, you will be our guests first port of call for any questions while they are onboard and will have the opportunity to create a professional and friendly first impression with our guests. Do you have excellent customer service skills and a passion for taking the initiative? Do you have an organised and energetic approach to everything you do? Are you a conscientious individual who can adapt to ever changing situations? If so you could be ideally suited to the Receptionist position! Key Responsibilities of a Receptionist include: Delivering excellent customer service and providing assistance to the guests. Handling customer enquiries, issues and complaints. Managing the switch board. Handling guest accounts, foreign exchange and balancing cash float. To join P&O Cruises in this fantastic role you must have the following: Ability to speak and write in fluent English Ideally you will have previous Receptionist experience in a 4 or 5 star hotel Ability to juggle many responsibilities and exceed guest expectations It takes great passion and real dedication to maintain our position at the top. That's why people are at the heart of our journey delivering the highest standards to our valued customers. With support to help you reach your potential, attractive company benefits and incredible employee offers on discounted cruises we want your career with us to be successful and fun. Join us on our journey, apply now. 'Better together' is one of P&O's core values. This means we are working hard to build a flexible and inclusive culture. As part of our culture difference is valued and our people can be themselves. We welcome applications from everyone because inclusivity is at the heart of everything we do. We do not discriminate on the basis of age, disability, gender, race, religion or belief, sexual orientation, marriage & civil partnership and pregnancy & maternity.