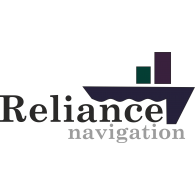 Chief Engineer
Salary, $ $ 4 000 - $ 5 000 per month
Ship type Crew boat
Contract duration 3 mo.
Start date 15.02.2019
Ship Flag Saudi Arabia
Ship DWT 247
Ship GD Type Caterpillar
CHIEF ENGINEER (ARAMCO – For Crew Boat) Aramco Minimum Criteria for Aramco approval as follows: • Shall have at least 28 Months experience / as Chief Eng on Crew Boat / Tug / AHT Type Vsl • Must have CATERPILLAR Engine very well knowledge • Must have 2 years sea service stamp showing on seaman book • Should have Marlins English from Marlins Approved Test Center Only • All Related STCW Courses / H2S Salary / Contract are negotiable depending upon personnel rank experience & documents. EX ARAMCO ARE PREFERRED.